24 Feb 2021
5 Steps to Practice Management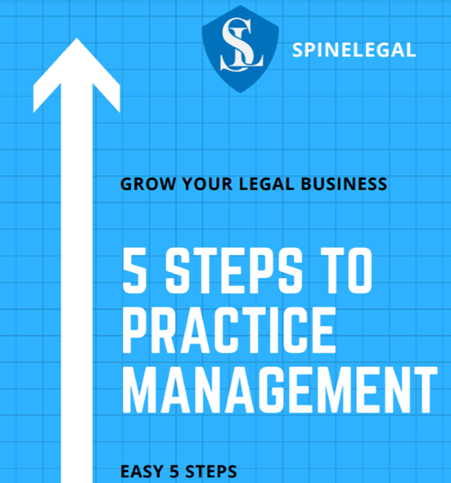 SpineLegal take you through the key steps of practice management so you can have absolute supervisory control over your practice by covering all key activities including, matter management, workflow management, task management, cashflows, regulatory and compliance obligations.
Download the full pdf file below.
SpineLegal will be hosting one of LegalEx's Spotlight sessions on '7 ways to increase profits in legal firms' on March 31st.
Make sure you attend our Spotlight if you want to stay up to date with the latest sector changes and discover new tech to integrate within your practice. It's free to attend and you can slot the bitesize 25 minute sessions into your day with ease. Register here.