06 Apr 2020
Clio are committing 1 million USD to help the global legal community navigate the challenges of COVID-19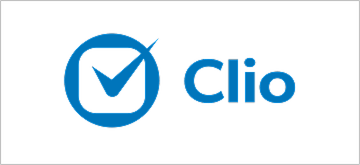 As the situation surrounding COVID-19 continues to evolve, some things haven't changed: Clients need their solicitors, some now more than ever.
Yet law firms are struggling with the same challenges of many other businesses. While they may be required to practice social distancing or even self-quarantine, it doesn't mean that their overhead costs are eliminated or that they don't still need to meet with clients.
Combine this with the fact that courthouses are shutting down, and law firms have to find new ways of working remotely—fast. Decisions about firm operations are needing to happen overnight with many law firms moving to cloud-based services for the first time.
What is clear is that legal professionals provide an essential service to their communities, and that there is an industry transformation occurring in the coming weeks that would previously have transpired over the next 5-10 years.
They need support from legal technology companies now more than ever, so they can continue to serve these communities. That's why we are committing $1 million USD to help the legal community navigate the challenges of COVID-19. Any legal professional or organisation globally who is in need can apply for aid based on the three pillars of support below:

Financial Aid for Clio Licenses
We'll be offering financial assistance to offset the cost of Clio to law firms that need the flexibility to work remotely.

Financial Aid for Law Firms and Legal Organizations
If a law firm or legal organisation is struggling to maintain business continuity, needs additional support moving to the cloud, or is a non-profit or charity providing mental health support to legal professionals during this time, they can apply for direct financial support.

Educational Support
We're collaborating with industry leaders, including bar associations and law societies around the world, to deliver exceptional educational resources and consulting expertise that will help law firms navigate these challenging times.
Please let me know if you are interested in speaking with Jack Newton, CEO and Co-Founder of Clio, about how this pandemic has affected the legal industry and why we are committing to this relief initiative. You can also learn more and read a statement from Jack about Clio's COVID-19 Legal Relief Initiative at clio.com/uk/covid-relief.