30 Aug 2023
A Blueprint for Building Your Law Firm's Ideal Technology Ecosystem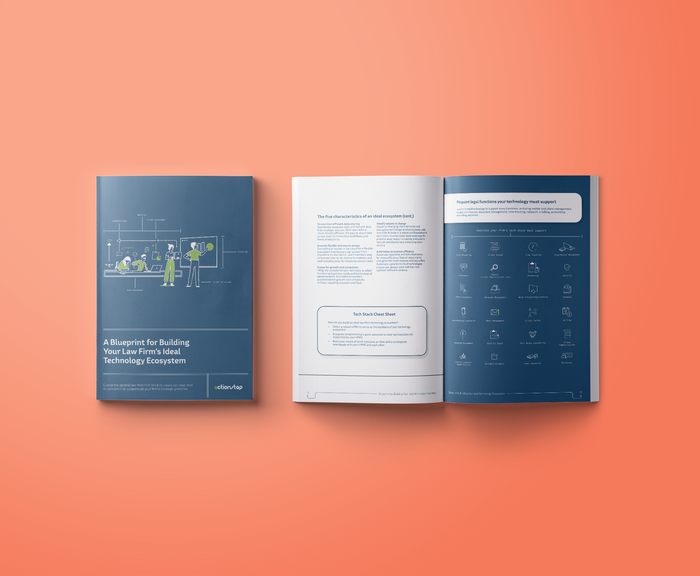 Let's discuss the importance of creating a tailored technology ecosystem for your law firm, and the key role that a curated tech stack plays in supporting your strategic priorities.
A well-designed tech stack enables seamless data flow across digital systems, ensuring the growth and success of your firm's legal practice and business functions. While point solutions may appear as convenient fixes, they often result in a disjointed tech stack that hampers integration and limits your firm's potential. Creating an ideal tech ecosystem requires continuous effort, as it involves adapting to evolving client needs and aligning with your firm's goals.
To learn more about building your law firm's ideal tech ecosystem, download our blueprint below. Discover how this approach allows your firm to respond promptly to client demands and enhance overall service quality.