24 May 2021
Career Conversations - Pardip Choat, Elite Detectives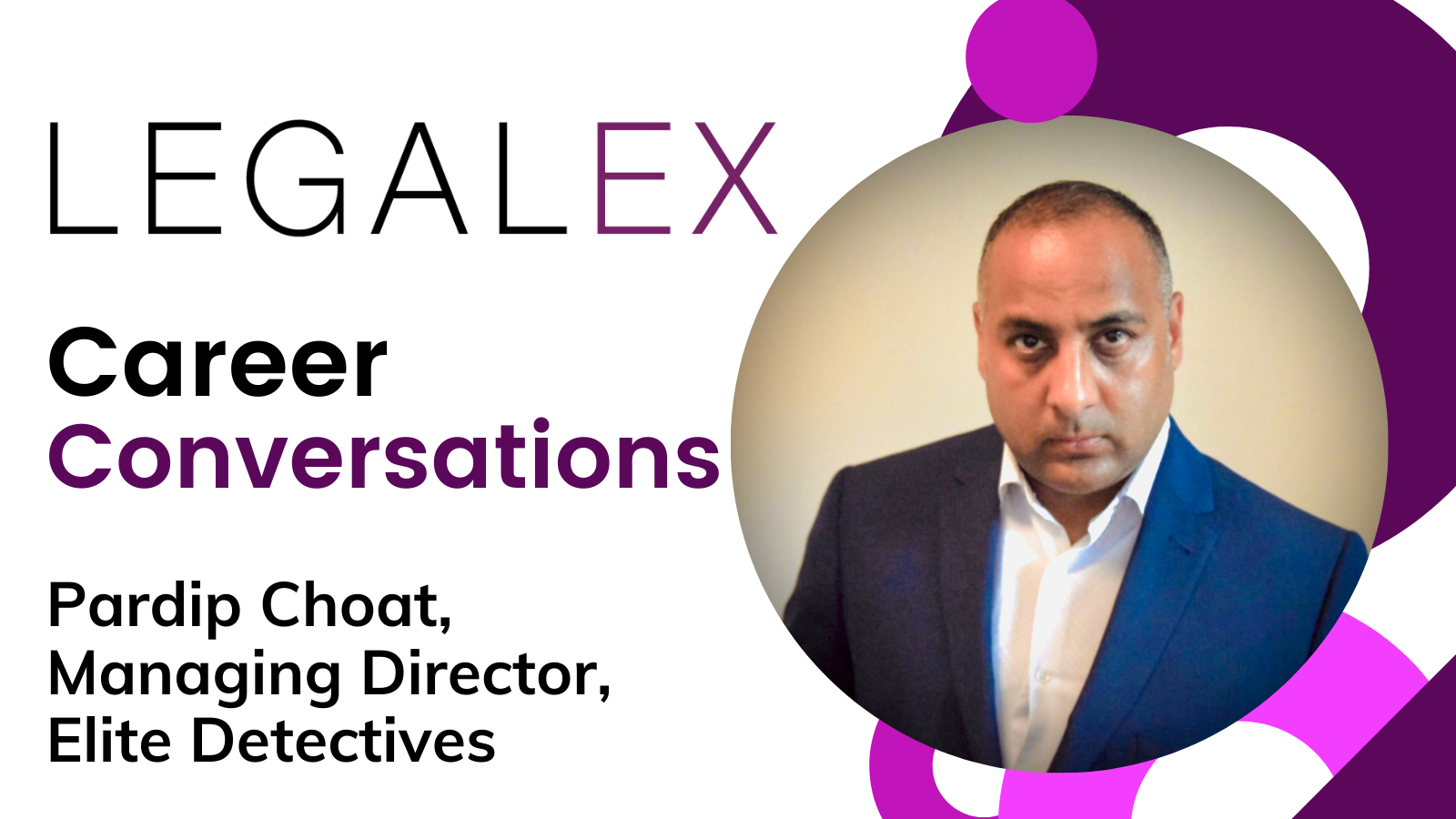 We caught up with Pardip Choat prior to his session at LegalEx 2021, 'Shall We Hire A Private Investigator?'.
Pardip is the Founder of Elite Detectives, King's Lynn based Private Investigators with agents located throughout the UK, providing nationwide coverage. They specialise in surveillance and use the latest technology and techniques to secure evidence. They trace debtors, investigate theft and fraud within your workplace, serve legal documents and can help solve your legal problems.
The founder of Elite Detectives is a Full Member of The Association Of British Investigators (ABI), whom are endorsed by the Law Society. Our lead investigator is a fully qualified Police Detective having served as an officer within the Metroploitan Pollice and Norfolk Constabluary.
In his upcoming talk for LegalEx (register for free here) Pardip will tell you about how you choose the right private investigator, with this seminar focusing on the activities of an investigator and what you need to consider before using their services.
---
Can you introduce yourself and your current job role?
I am the lead investigator and managing director of Elite Detectives.
How did you find yourself in this position? Did you always aim to pursue a career in law?
Having graduated as a building surveyor in 1999, I had no intention of pursuing a career within law. In 2000 I joined the Metropolitan Police and subsequently spent 16 years in the Police service, before venturing in the private sector and founding Elite Detectives.
What role does your current position play in the functioning of the rest of your business and why is so crucial?
My role as a Police detective provided the experience that is crucial to investigations. There was no better way to learn, than to do tasks such as attending crime scenes and providing evidence in Crown Courts! This knowledge is valuable to the business and I oversee all investigations to ensure that we achieve the best evidence for our clients.
Can you give us some insight into the tasks that make up a regular working day for you, and what legal considerations need to go into these tasks?
A typical day can consist of tracing missing people, tracing debtors, serving legal documents, desktop investigations and surveillance on individuals.
If you had to give some advice to your younger self or a mentee looking to enter your career, what would you say?
A good investigator needs an open-mind and plenty of experience. My advice would be to apply for jobs in the public sector (ie Police) and decide from there. You'll gain valuable experience in the 1st two years as a probationer and there is no better place to get that knowledge.
In your opinion, what are the most exciting developments within your role or the law sector at present?
Domestic abuse and offences relating to this area have always been a priority within law and the domestic abuse bill 2021 is encouraging. Victims of domestic abuse often approach the private sector and having tougher laws helps us to help victims.
What can people expect at your talk?
I will be explaining the role of a private investigators and how to identify the right person for the job. The audience will get to meet a "real life" private investigator, with a slot for Q&A towards the end.
---
Register for Pardip's upcoming talk for LegalEx for free here