25 May 2023
Client Intake: An 11-Point Checklist for Law Firms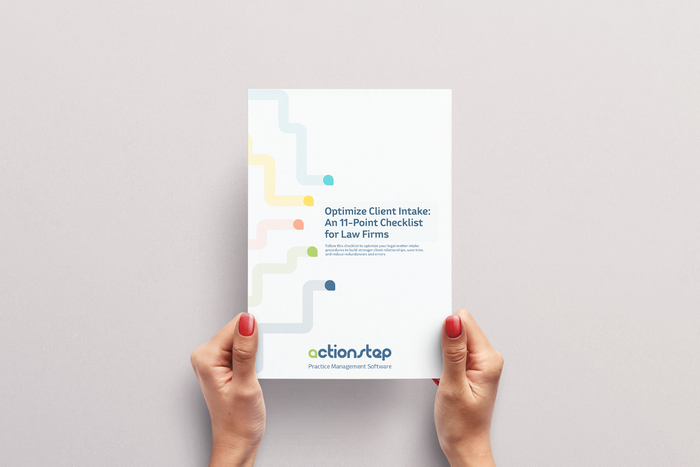 Your law firm's client intake process lays the groundwork for nurturing successful client relationships.
In this free 11-point checklist you'll learn each step needed to optimise your legal matter intake procedures to build stronger client relationships, save time, and reduce redundancies and errors. This will create a more personalised and timely customer experience, setting your firm up for success.
How this checklist will help your law firm:
How to automate (and speed up) client intake processes 
Take the first steps to map out tasks, timings, and templates needed to create an ideal client intake workflow and identify key areas that can be automated.
How to create and track a digital client enquiry form
Utilise digital client intake forms on your website to make it easier for clients to contact you and for you to have the necessary information to ensure a smooth and timely first client touchpoint.
How to turn a client enquiry form into a client intake form
Start addressing new clients' needs by setting up automatic conflict check processes.
How to implement automated follow-up communications
Identify what repeatable tasks can be automatically delegated to appropriate staff and implement this in your workflow.
How to monitor, measure, and optimise your law firm's client intake process
Discover key metrics you can track and report to ensure your law firm is making metric-led decisions.
How to engage new clients with confidence
These steps will help you to work smarter while improving client experiences with your law firm.
Claim your free copy and be on your way to a more efficient client intake and follow-up process. https://hubs.ly/Q01QsQqG0